Protect Yourself from Stress and Anxiety!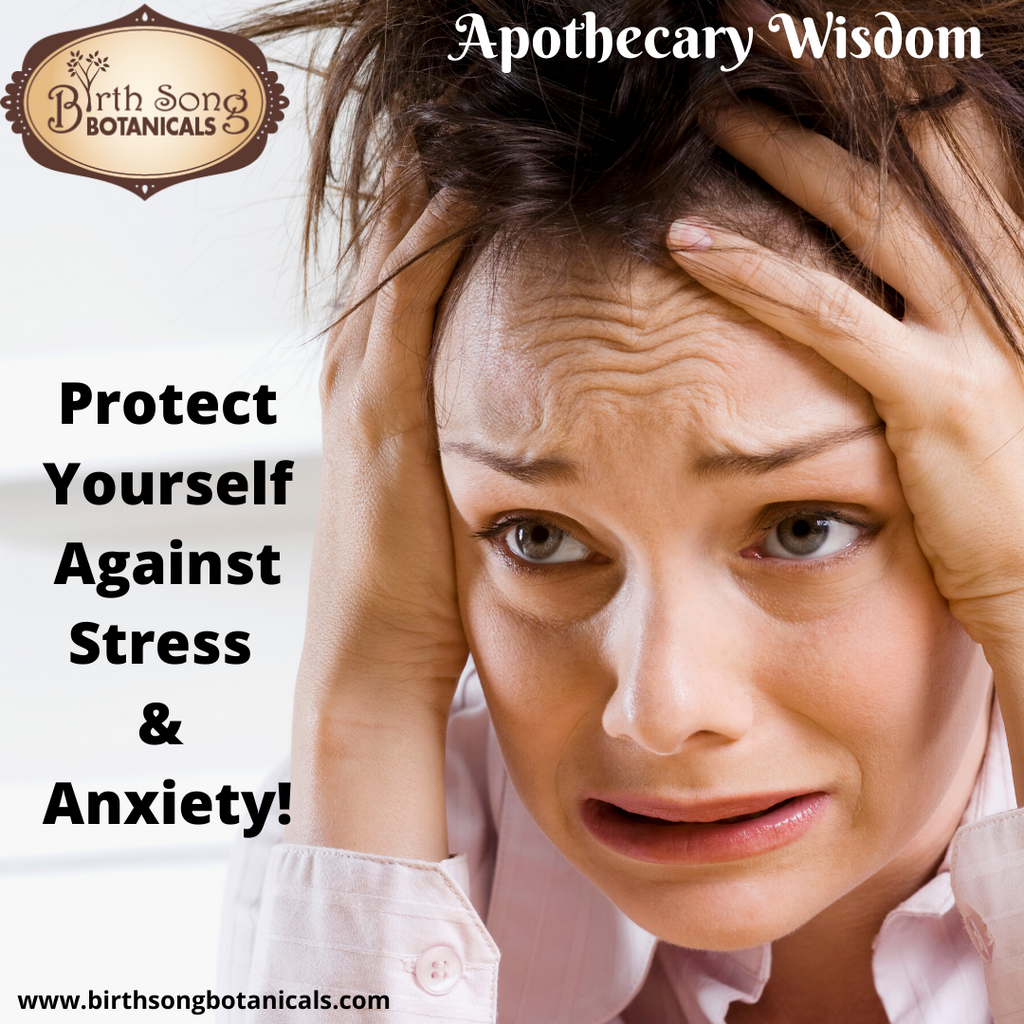 Have you felt deep fatigue? Is life stressful? Are you Anxious? If so, check out todays episode of Apothecary Wisdom. We're talking about how to cope with and protect yourself from the negative effects of chronic stress.  Stress is a pervasive problem and none of us are immune, we all need support to find our center.
For more Apothecary Wisdom 
Remember to:
Like our Birth Song Botanicals Facebook Page

Follow Birth Song Botanicals Co. on Instagram

Read our Birth Song Botanicals Blog

Watch Birth Song Botanicals on Youtube

Listen to Birth Song Botanicals on Sound Cloud

Be inspired by Birth Song Botanicals on Pinterest
Remember drink deep and always walk in beauty

Hugs,

Maria
Listen on SoundCloud:
Watch on Youtube:
Solid & Serene Herbal Anxiety and Stress Support
Solid & Serene is a natural support for those struggling with stress and anxiety. A blend of Chamomile, Valerian Root, Catnip, & Passionflower, this alcohol free tincture is safe and effective for all stages of life. Solid & Serene promotes a sense of calm without feeling sedated or groggy. Shed your feelings of worry and doubt, ease your nervous heart, and quiet a busy mind on days that you find yourself feeling overwhelmed and searching for peace.
Solid & Serene Anxiety and Stress Support Suggested Use: Take 15-20 drops for anxiety or stress relief, repeat in 30 minutes if needed, take up to five times a day.

Ingredients: Organic Chamomile Flowers, Organic Catnip Herb, Organic Passion Flower, Organic Valerian Root, Vegetable Glycerine, and Deionized Water.