What Are Nervines And How Do They Protect You From Stress And Anxiety?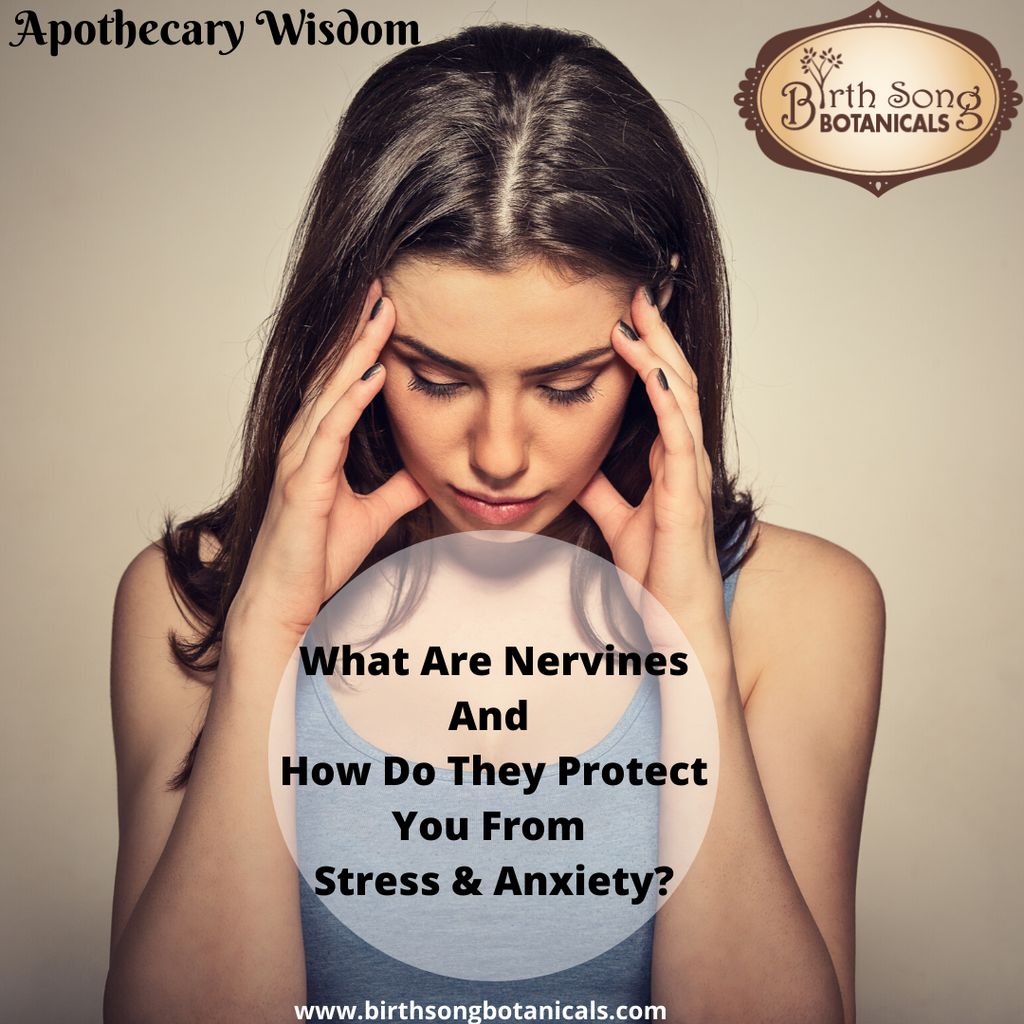 On today's episode of Apothecary Wisdom, we continue our series on stress and anxiety by sharing her knowledge of a class of herbs called Nervines. How can they help protect you from stress and anxiety? 
Listen on SoundCloud:
Watch on Youtube:
Overwhelmed? Stressed out? Anxious? Solid & Serene is here to offer herbal support that promotes a sense of calm without feeling sedated or groggy.
Until next time my friends, drink deep and always walk in beauty.
Hugs,
Maria
Did you know you can catch Apothecary Wisdom Live on Facebook every Thursday at 12 p.m Central time!
Remember to:
Like our Birth Song Botanicals Facebook Page

Follow Birth Song Botanicals Co. on Instagram

Read our Birth Song Botanicals Blog

Watch Birth Song Botanicals on Youtube

Listen to Birth Song Botanicals on SoundCloud

Be inspired by Birth Song Botanicals on Pinterest