Ashwagandha: A People's Herb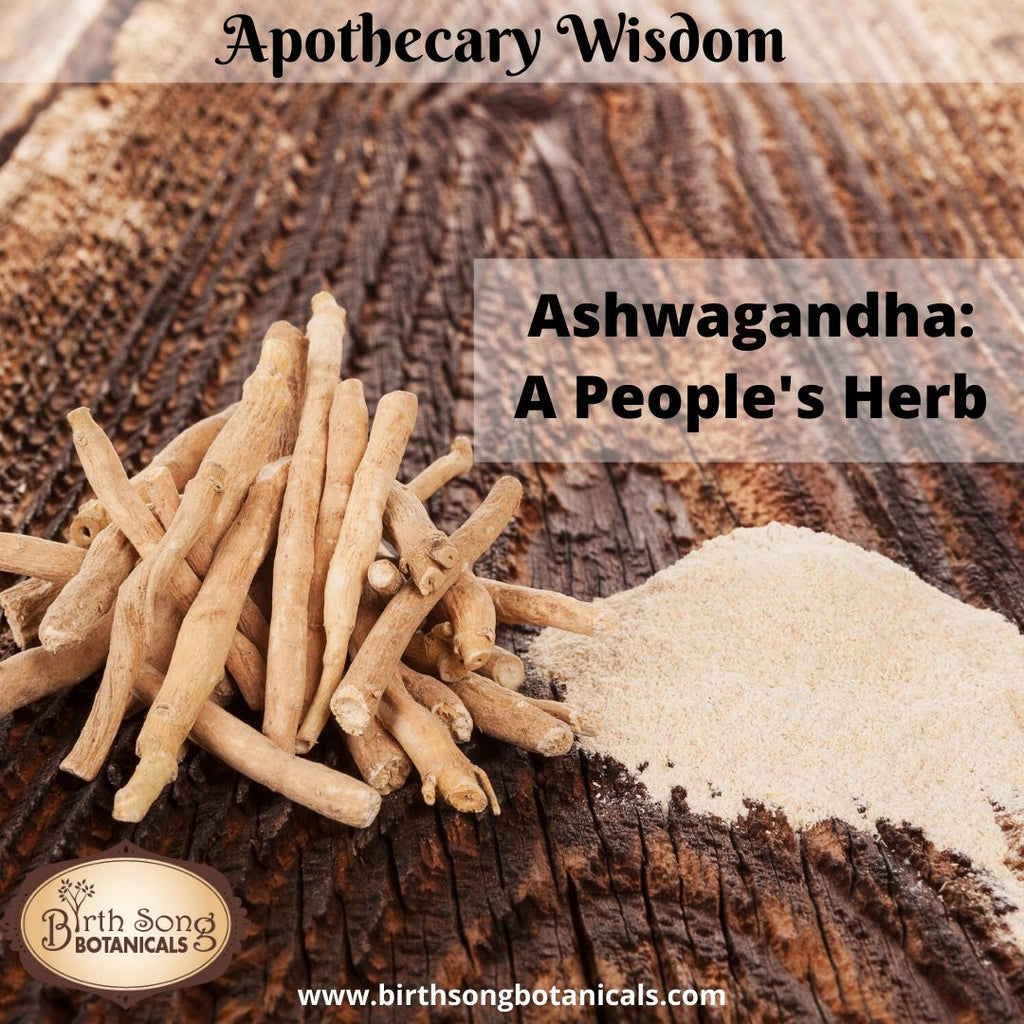 What is a "People's Herb"? Do they vary by region or person? Find out in today's Apothecary Wisdom, where Maria will touch base on the incredible adaptogenic properties of Ashwagandha as well as why we consider it a People's Herb.
Listen on SoundCloud:
Watch on Youtube:
Woman's Balance Loose Leaf Tea is here to support you in times of stress, drink deep, and let this blend of nourishing and adaptogenic herbs soothe your worry.
Until next time my friends, drink deep and always walk in beauty.
Hugs,
Maria
Did you know you can catch Apothecary Wisdom Live on Facebook every Thursday at 12 p.m Central time!
Remember to:
Like our Birth Song Botanicals Facebook Page

Follow Birth Song Botanicals Co. on Instagram

Read our Birth Song Botanicals Blog

Watch Birth Song Botanicals on Youtube

Listen to Birth Song Botanicals on SoundCloud

Be inspired by Birth Song Botanicals on Pinterest