Herbs to Transform Anxiety to Serenity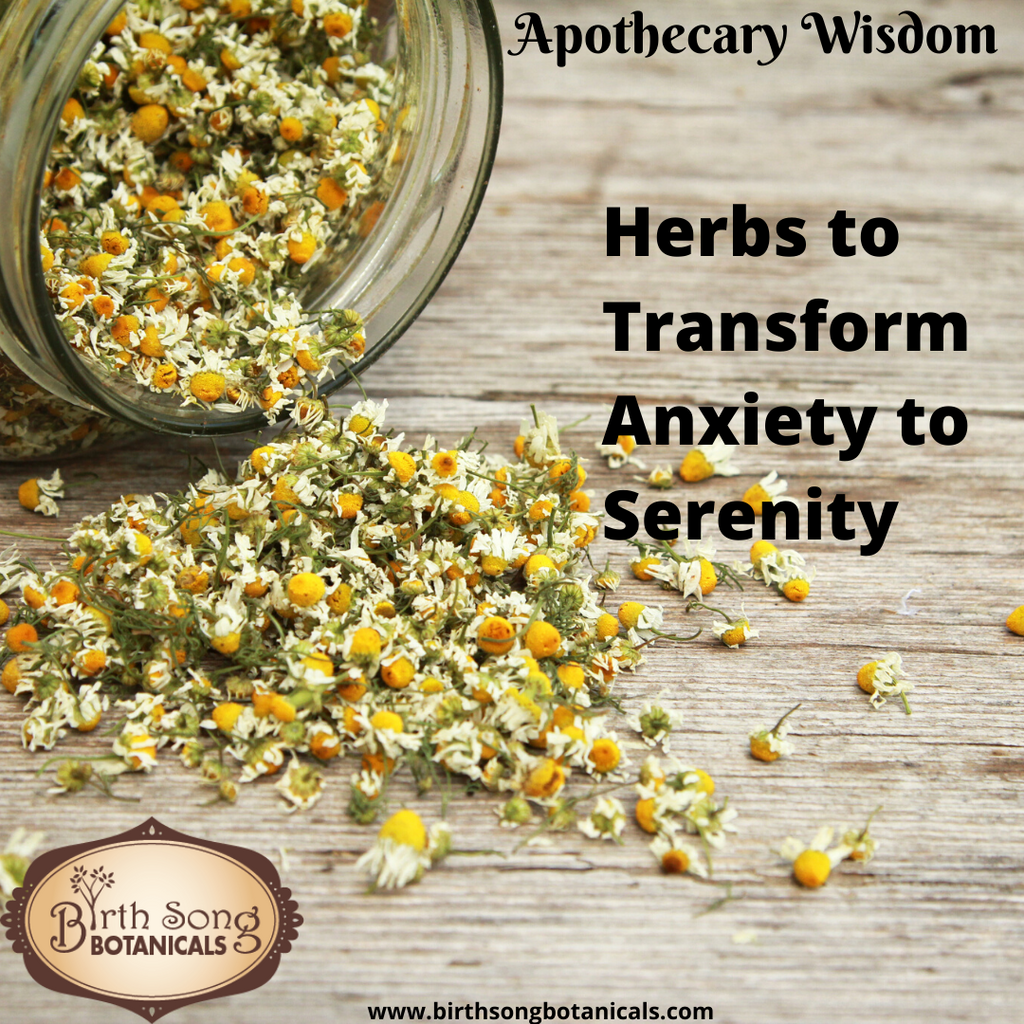 Is there an herbal remedy or a meditation that can help soothe stress and anxiety? The short answer is yes, Solid and Serene is here to help and support you.  Find out how we formulated this herbal this blend and why it puts you in a peaceful and easy mindset.  Watch or listen to this next installment of Apothecary Wisdom, where l share how together, we can transform Anxiety into Serenity.
Listen on SoundCloud:
Watch on Youtube:
Stressed out? Anxious? Solid & Serene is here to support you in times like these, and best of all it isn't sedating! So you can find your peace without feeling groggy.
Until next time my friends, drink deep and always walk in beauty.
Hugs,
Maria
Did you know you can catch Apothecary Wisdom Live on Facebook every Thursday at 12 p.m Central time!
Remember to:
Like our Birth Song Botanicals Facebook Page

Follow Birth Song Botanicals Co. on Instagram

Read our Birth Song Botanicals Blog

Watch Birth Song Botanicals on Youtube

Listen to Birth Song Botanicals on SoundCloud

Be inspired by Birth Song Botanicals on Pinterest