Elderberry: Herbal Respiratory Support for Cough, Cold, and Flu Symptoms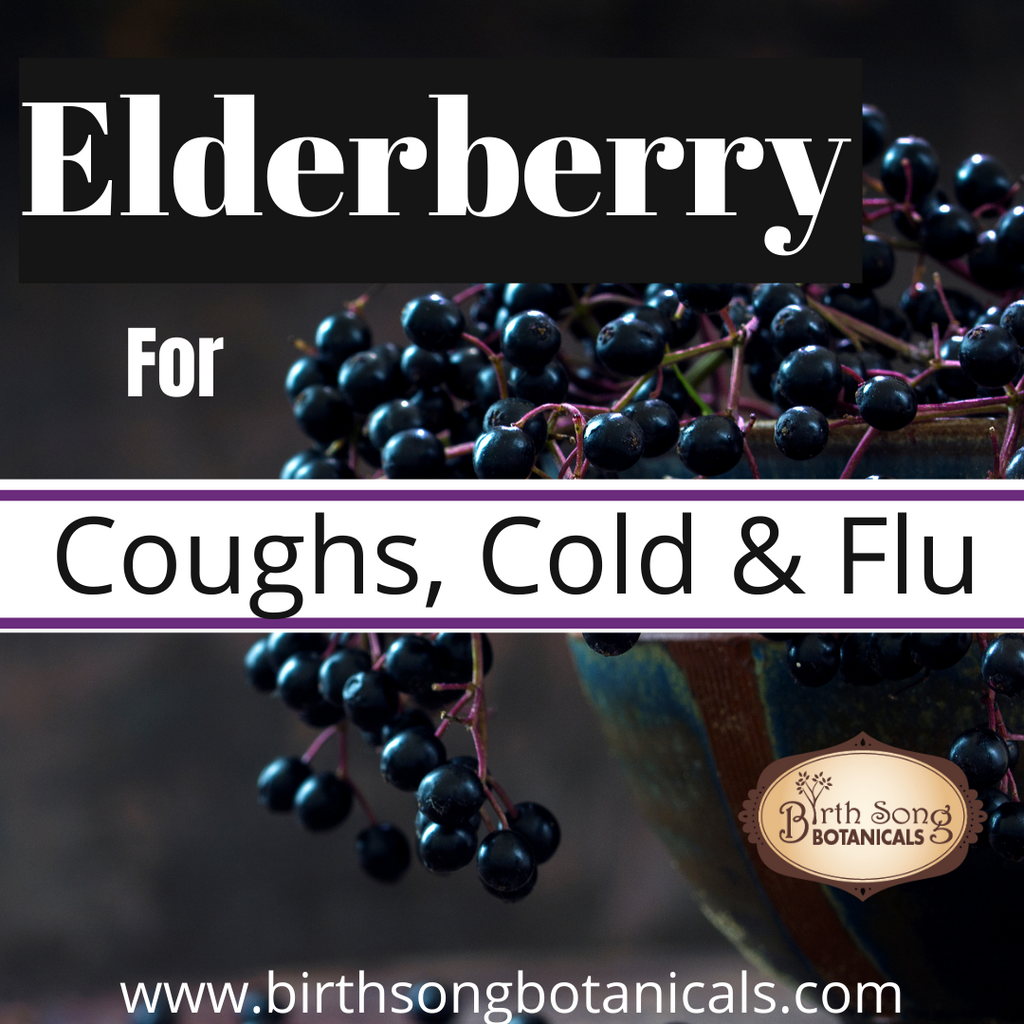 Elderberry (Sambucus Nigra) can help our immune system thrive. Watch or listen to this episode of Apothecary Wisdom where we will dive deep into the benefits of Elderberry as a preventive and treatment for coughs, colds, and flu.
Drink deep and always walk in beauty, my beautiful friends.
Hugs,
Maria

Watch on Youtube: 


Listen on SoundCloud:


Remember to drink deep and always walk in beauty

Hugs,
Maria

Once you watch this video you will understand why Elderberry is one of our primary herbs that we work with here at Birth Song Botanicals.  Remember every remedy I make and sell I give to my family.  These teas and tinctures are what keeps us so healthy.  I promise!
Roots and Fruits Immune Strengthening Herbal Tea is made with Elderberries and Oregon Grape Root to boost immunity, strengthen the adrenals and ward off bad bugs.  The Licorice in it makes it effective for both dry hacking and deep wet coughs.  
Once brewed, Roots and Fruits is a beautiful deep purple tea filled with potent bio flavonoids and Vitamin C, making it a powerful and delicious immune booster for the cough, cold and flu season!
Everybody loves elderberry because it is a potent herbal remedy for coughs, colds, and flu.
A traditional overall winter season remedy for the whole family, it's also known around the world as one of the top herbal antivirals.
Our
Elderberry Complex Tincture
is naturally effective for respiratory distress, nasal and lung congestion, sinusitis, allergies, inflammation, cold, and flu symptoms. Elderberry is also know to be safe for small children, pregnant and breastfeeding women, and our gentle elders.



Have you gotten your Herbs For Kids course yet?




Are your children congested? Children's Respiratory Support can help!
Children's Respiratory Support Herbal Tincture supports children's respiratory and immune systems when they are congested and coughing — comprised of natural, organic, safe herbs for kids, such as Elderberry, Wild Cherry Bark, and Thyme.
Children Respiratory Support herbal tincture is my go-to remedy for coughs, colds, and congestion, especially when combined with Children's Healing Herbal Bath.
Children LOVE the sweet taste, so it is easy to give to them! 
*** I am not a doctor. This is for educational purposes. What you choose to do with this information is your responsibility.