Four Outside-the-Box Baby Shower Gift Ideas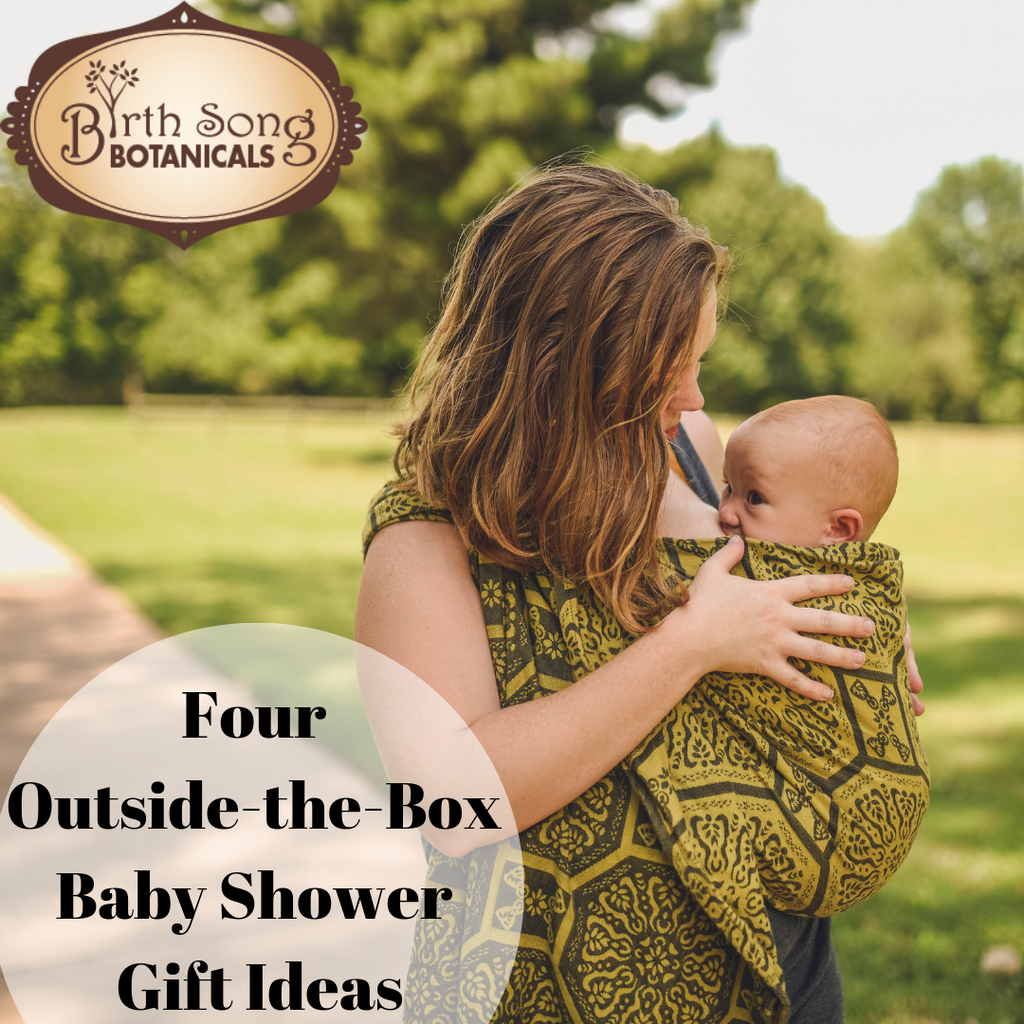 Looking for a list of perfect, one-of-a-kind baby shower gifts? You've come to the right place! We're all about embracing what it is that makes you unique here at Birth Song Botanicals. When it comes to natural baby shower gifts, this means thinking way outside of the box. Find a list of four unique gifts below! 
A Birth (or Baby) Photoshoot
Giving birth is a remarkable experience. You're literally bringing life into the world. Want to impress the mother-to-be with a unique natural baby shower gift? Then book her a birth photoshoot.
Of course, giving birth is also an uncomfortable process for many mothers. The last thing your friend might want is a photographer there. If that's the case, then opt for a newborn photoshoot. Either way, this gift is sure to stand out! 
A Meal Delivery Subscription
The last thing most mothers want to do after having a child is to cook. For good reason! They've just created life. They want to spend time with their newborn (and do their best to maintain a healthy sleep schedule!). Heading into the kitchen to whip up a salad isn't exactly high on their list of priorities.
Second up on our list of unique natural baby shower gifts is a subscription to a meal delivery service. Everyone has heard about HelloFresh and Blue Apron, but what about Sun Basket and GreenChef? Both of these services opt for fair trade and GMO-free ingredients. Any new mother is sure to love how simple, fresh, and healthy their meals are! 
Herbal Gift Sets
As certified natural nerds, we're big fans of herbal baskets as baby shower gifts. We have a few wonderful options designed specifically for new mothers, including:
Birth Crystals
Last (but certainly not least!) on our list of natural baby shower gifts are birth crystals. If your expecting girlfriend knows her delivery date, then pick up her child's birthstone. If she doesn't, then consider some all-purpose stones like rose quartz, calcite, and celestite. These crystals help promote love, calmness, and protective energy.
Now that you know four of the top natural baby shower gifts, it's time to take a look at other natural products and tinctures! Browse Birth Song Botanical's extensive collection of herbs and remember – free shipping on your domestic order of $55 or more!