How Lemon Balm & Motherwort Make Our Lives Better!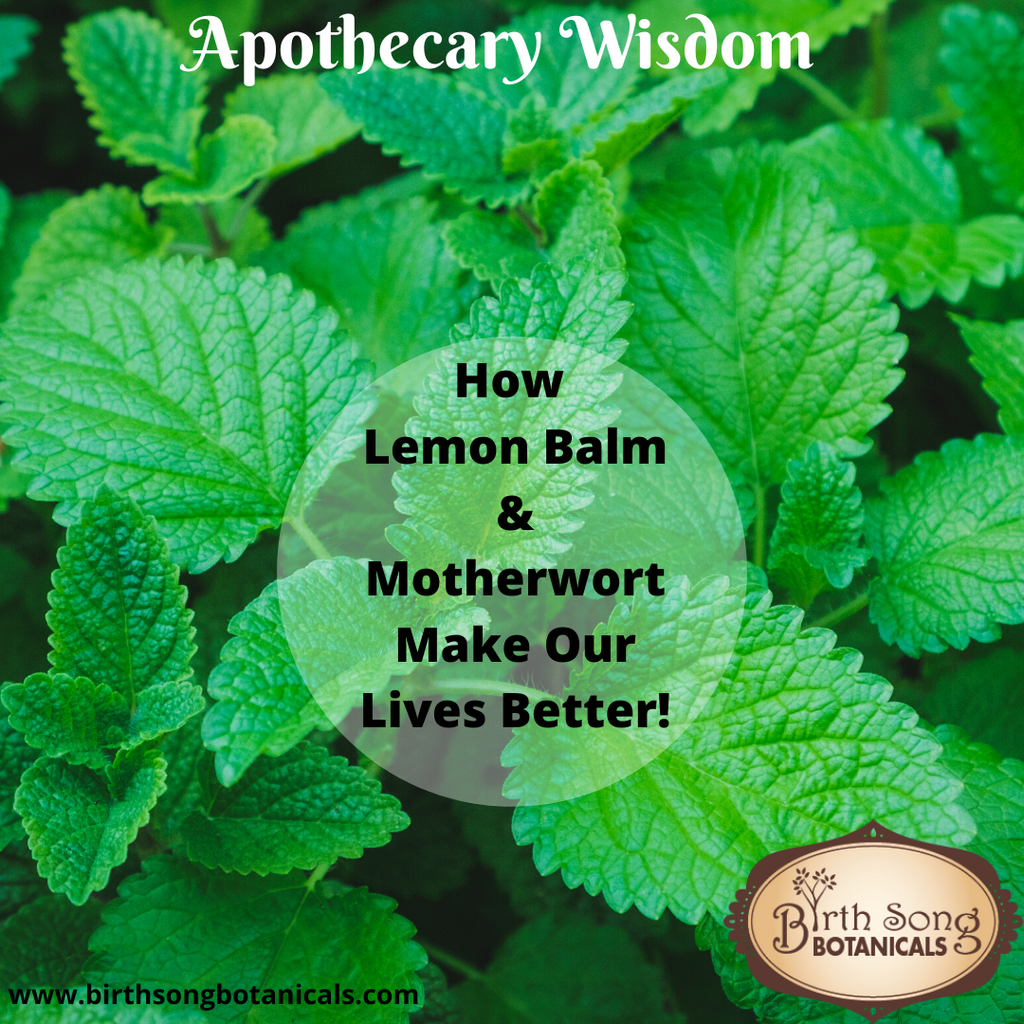 It's going to be another great time to share a cup of tea and dive into feminine and herbal wisdom. Today we are highlighting Lemon Balm and Motherwort. Honestly, we can all benefit from sharing more of our lives with these two beautiful botanicals.
Drum Roll Please!!!!
I'm brimming with joy to share with you a project that's been brewing for awhile. Listen below to be the first to find out what I'm about to reveal!
Remember to:
Like our Birth Song Botanicals Facebook Page
Follow Birth Song Botanicals Co. on Instagram
Read our Birth Song Botanicals Blog
Watch Birth Song Botanicals on Youtube
Listen to Birth Song Botanicals on Sound Cloud
Drink deep and always walk in beauty my beautiful friends.
Hugs,
Maria
Listen on SoundCloud:
Watch on Youtube:
Are you feeling balanced? Get your bag of Woman's Balance today!