My Concerns Surrounding The Ethical Harvesting And Overuse of Adaptogenic Herbs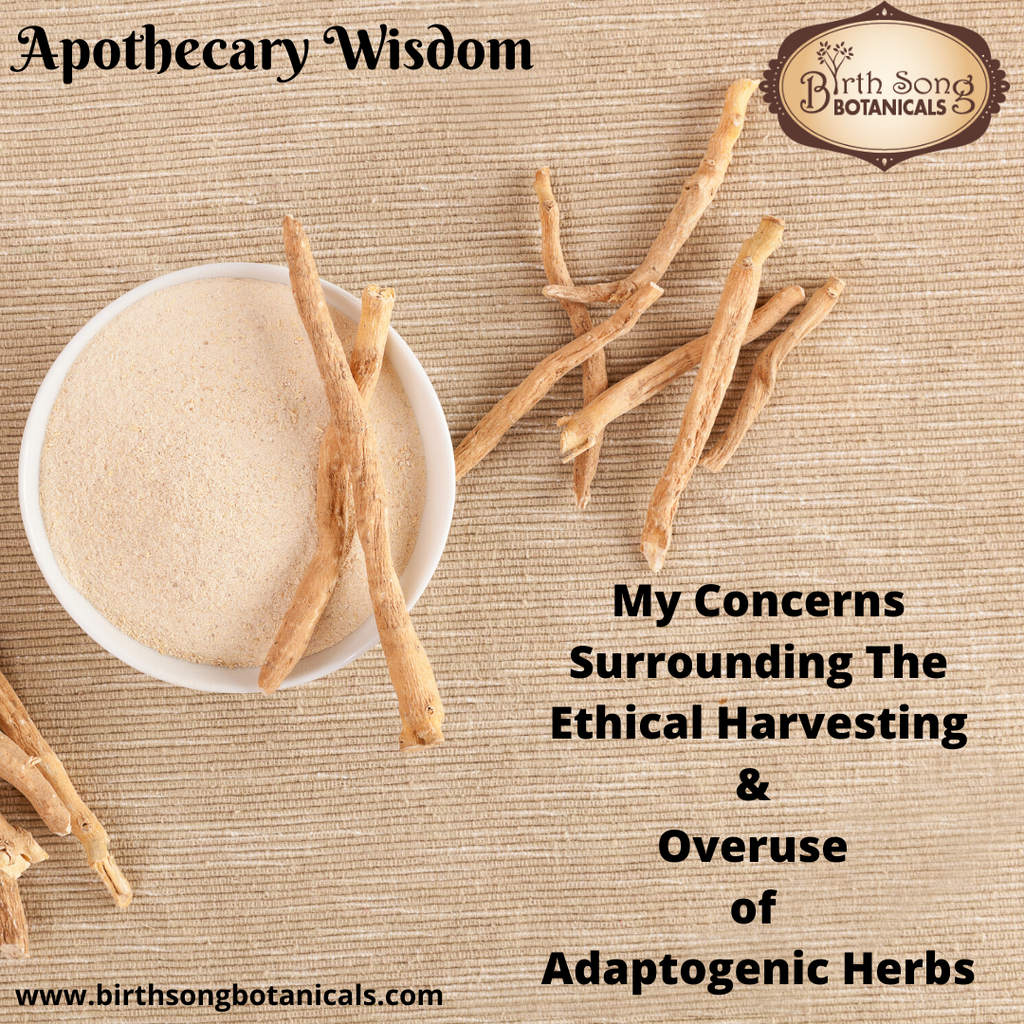 Join us for another installment of Apothecary Wisdom for a discussion based around the ethical harvesting of herbs from distant lands and the potential over use of adaptogenic herbs. Maria will share her perspective on the importance of moderation when incorporating adaptogens into everyday life and why sourcing your herbs appropriately should be an essential component in your wellness routine.
Listen on SoundCloud: 
Watch on Youtube:

Life is fast-paced and sometimes overwhelming. Stay balanced and nourished with Woman's Balance Loose Leaf Herbal Tea.


Until next time my friends, drink deep and always walk in beauty.
Hugs,
Maria
Did you know you can catch Apothecary Wisdom Live on Facebook every Thursday at 12 p.m Central time!
Remember to:
Like our Birth Song Botanicals Facebook Page

Follow Birth Song Botanicals Co. on Instagram

Read our Birth Song Botanicals Blog

Watch Birth Song Botanicals on Youtube

Listen to Birth Song Botanicals on SoundCloud

Be inspired by Birth Song Botanicals on Pinterest