Powerful Herbs For The Physical and Spirit Heart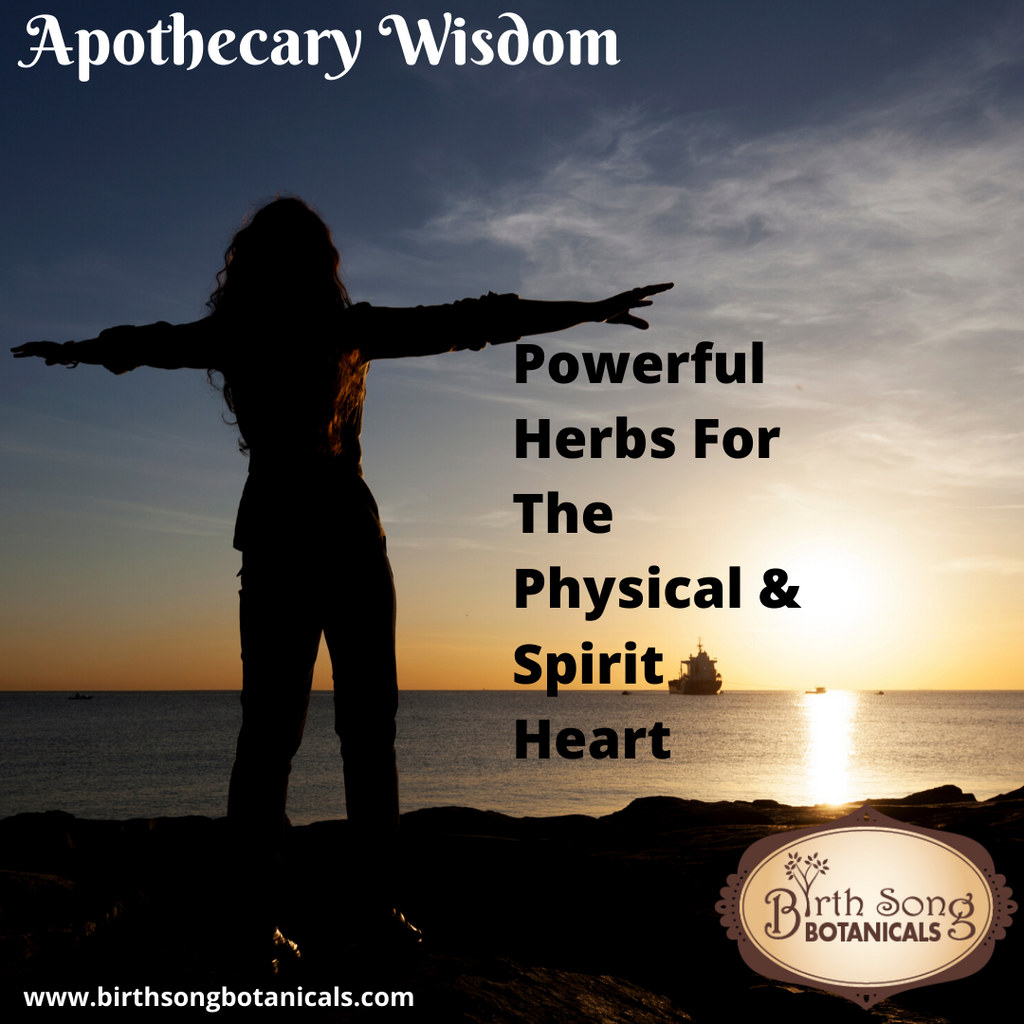 In this installment of Apothecary Wisdom, Maria shares her knowledge of the Cardio Tonic class of herbs that offer support for overall cardiovascular health. Not only will we be discussing the benefits of these herbs for your physical heart, but also that of the emotional or "spirit" heart.

Listen on SoundCloud:
Watch on Youtube:


Self-care plays an important role in our overall wellbeing, when is the last time you've made a nourishing cup of tea and sat in silence? Or soak your aching muscles or heart in a warm bath? We've bundled together the ultimate Well Woman gift set so you can easily meet those needs and nourish your mind, body, and soul.


Until next time my friends, drink deep and always walk in beauty.
Hugs,
Maria
Did you know you can catch Apothecary Wisdom Live on Facebook every Thursday at 12 p.m Central time!
Remember to:
Like our Birth Song Botanicals Facebook Page

Follow Birth Song Botanicals Co. on Instagram

Read our Birth Song Botanicals Blog

Watch Birth Song Botanicals on Youtube

Listen to Birth Song Botanicals on SoundCloud

Be inspired by Birth Song Botanicals on Pinterest