Thyme: Herbal Support For The Whole Family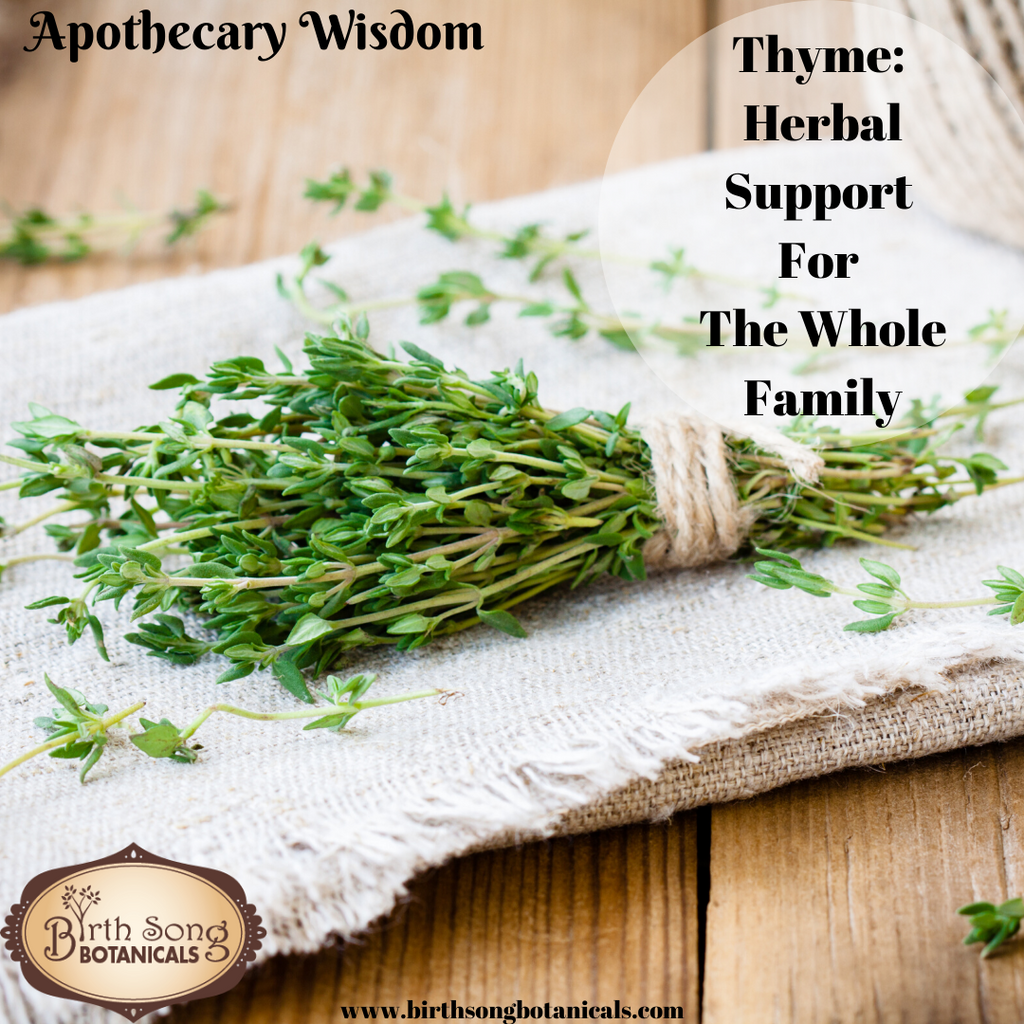 When we think of Thyme our mind often wanders to its culinary use, but did you know just how medicinal Thyme truly is? Whether inviting Thyme into your bath, gargle, steam, or tea, it has much to offer when our families or even ourselves are experiencing respiratory problems. Potent and powerful, Thyme is a great companion for many other remedies, but can also stand all on its own. Tune in to this episode of Apothecary Wisdom for more about Thyme and how you can incorporate this wise herb into your wellness routine. Drink deep and always walk in beauty my beautiful friends.

Listen on SoundCloud:


Watch on Youtube: 



*** This video is for educational purposes. I am not a doctor. What you choose to do with this information is your responsibility.***





Download the free Herbs for Kids course today!




Is your child in need of Cold & Flu relief? Try Children's Healing Herb Bath!

Remember to:
Like our Birth Song Botanicals Facebook Page

Follow Birth Song Botanicals Co. on Instagram

Read our Birth Song Botanicals Blog

Watch Birth Song Botanicals on Youtube

Listen to Birth Song Botanicals on SoundCloud

Be inspired by Birth Song Botanicals on Pinterest