Four Healthy Habits to Start on Your Baby's First Day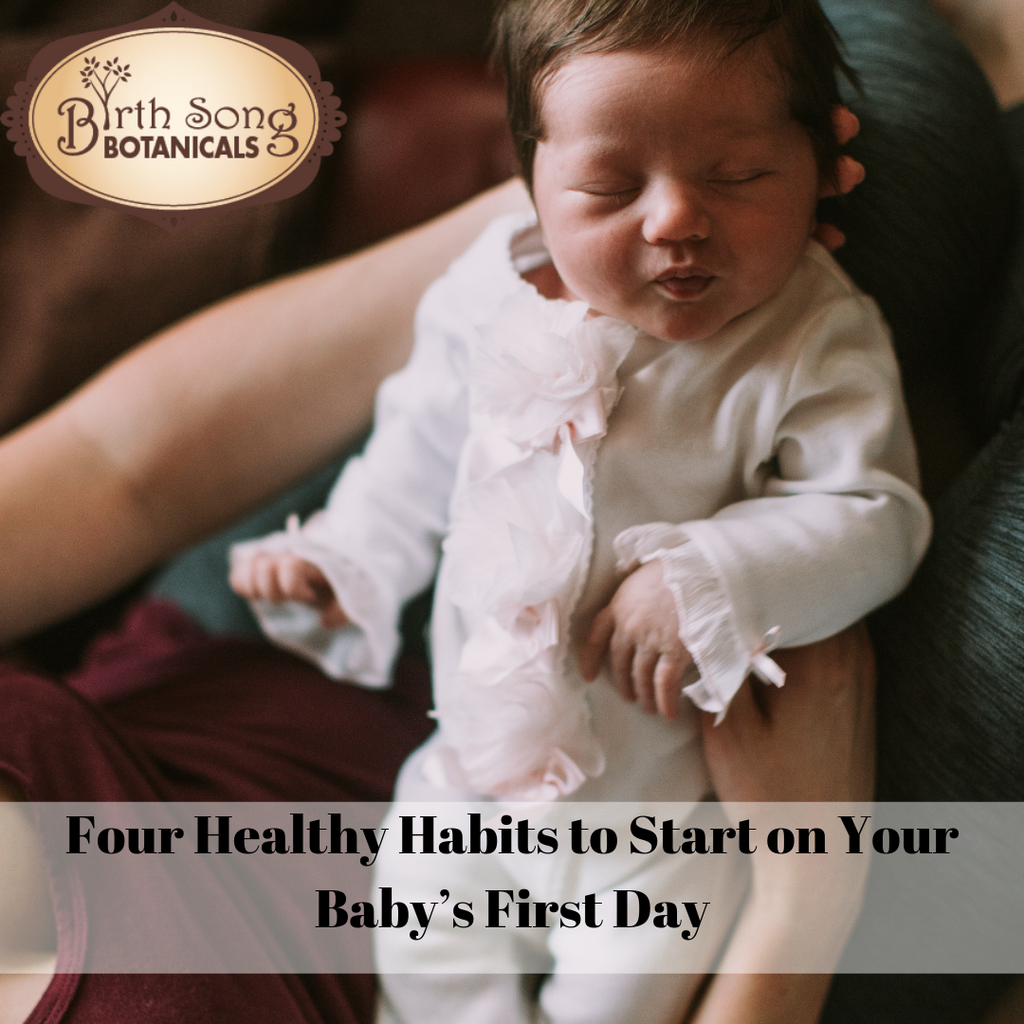 New mothers are often unsure about what to do after their baby is born. Think about it – you spent months preparing for the birth itself, weathering pregnancy symptoms, and then…what? Sure, there are thousands of parenting books, but what do you do on that first day you take your newborn home? Today, the natural children's herbal products experts at Birth Song Botanicals are here to help you learn exactly that! Check out four healthy habits to start on your baby's first day below!
Start Healthy Sleep Habits
Although being a new mother means you're going to be in for some sleepless nights, it also means your baby needs to get a lot of sleep on their own. Newborns need to sleep between 14 and 17 hours each day for their first three months. It's helpful to follow your baby's natural sleep schedule during this time – usually two to three hours of sleep, followed by two to three hours of being awake. Rinse and repeat and you have a healthy child!
Bonus tip: use natural children's herbal products like Tranquility Tincture for Sleep and Focus to help your baby get the most out of their sleep!   
Go Organic
There's been a refreshing resurgence of organically-minded childcare over the last several years. Whether you want to be an all-natural mom or simply want your child to eat something that was actually grown in the ground, it's a smart idea to go organic in as many areas as you can.
Going organic means things like breastfeeding rather than using formula, using non-GMO baby food (once your child is old enough), and so much more! Using herbal cough remedies is a great way to help your child stay healthy and promote an organic mindset from birth. We recommend the Children's Immune Bundle for Colds and Flus. 
Get Them Outside & Active! 
Fresh air is essential to your baby's wellbeing. Of course, you shouldn't take them to the park the day you bring them home, but it's important to start cultivating an active lifestyle as early as possible. Despite the persistent myth to the contrary, you can take your newborn outside in their first weeks and months. Make sure to use natural children's herbal products for any bruises or scrapes your child might get though!
If that feels like too much – remember, you need to take care of yourself too! – then make sure to limit TV, computer, and phone time. It's tempting to throw on some cartoons, and you can, but don't overdo it. 
Take Care of Their Hygiene 
Hygiene is vital for newborns. Yes, that means changing a lot of diapers, but it also means getting your child used to the bath, washing their hands, and even brushing their teeth (at around 18 months). Herbal baths offer a great organic option for keeping your baby clean and happy. The combination of herbs like thyme and lavender and all-natural sea salt means your newborn will be spick and span!
Bonus tip: try out multipurpose herbal baths like our Children's 3-in-1 Healing Herb Bath! Designed to bathe your baby, promote respiratory health, and even clean their mouths, it's the perfect way to keep your child glowing. 
Birth Song Botanicals Is Your Choice on Your Baby's First Day
Now that you know four healthy habits to start on your baby's first day, it's time to take a look at
our entire range
of natural children's herbal products. Whether you need to help treat a cold or simply pamper yourself and promote postpartum healthy – Birth Song Botanicals is your choice!