Transforming The Simple to Sacred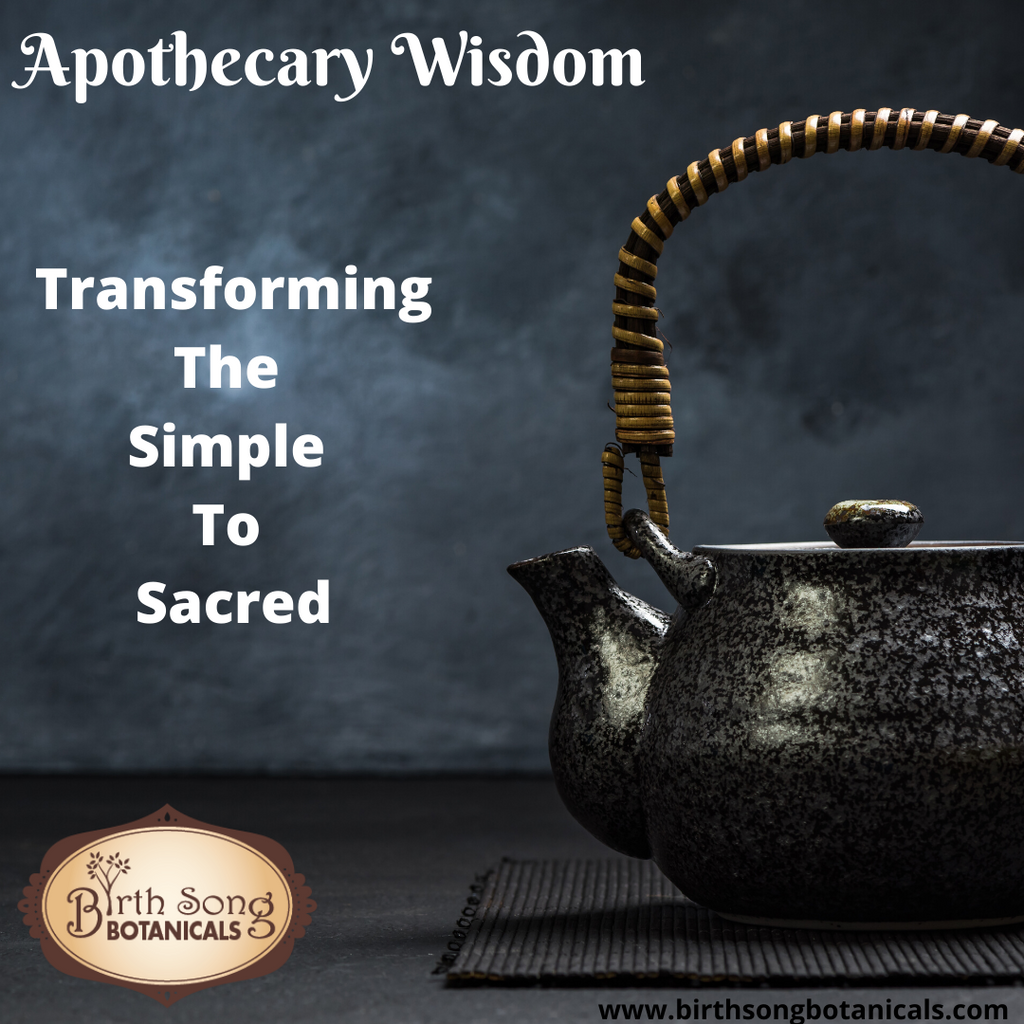 How do you turn the most simple action into something sacred? Well, this video is all about how we women are living breathing examples of deep connections, forces of nature and our everyday actions are sacred.
This is the last piece in the Lady In Waiting Facebook Live Series, and throughout this series we've talked about how women are connected to the greater cycles of nature. Women have our life cycle, fertility cycle, menstrual, pregnancy cycle, and they mirror the seasons and directions. As we flow through life our perspective influences our experiences. Perspective is everything. How do you perceive your cycles, body, pregnancy? Do you actively live your life as though you are connected to something greater than your self?
We also talked about cultivating relationships with our herbal medicine. Ideally, we strive not to take or use herbs but to learn from, experience, heal, eat, and be nourished by herbs. That being said, you will even be guided on how to prepare your very own herbal infusion at home.
Listen and watch below as we dive into how we can transform our daily cup of tea into something much more intentional, healing, and sacred.
Always walk in beauty friends,
Hugs,
Maria
**Part 4 of 4 in the Lady In Waiting Facebook Live Series**
Listen to the audio on SoundCloud:
Are you a Lady In Waiting? Grab your own bag of Lady In Waiting Pregnancy and Postpartum Herbal Tea today! 
Remember to:
Like our Birth Song Botanicals Facebook Page

Follow Birth Song Botanicals Co. on Instagram

Read our Birth Song Botanicals Blog

Watch Birth Song Botanicals on Youtube

Listen to Birth Song Botanicals on SoundCloud

Be inspired by Birth Song Botanicals on Pinterest