Earache Relief Oil: What's Behind The Blend?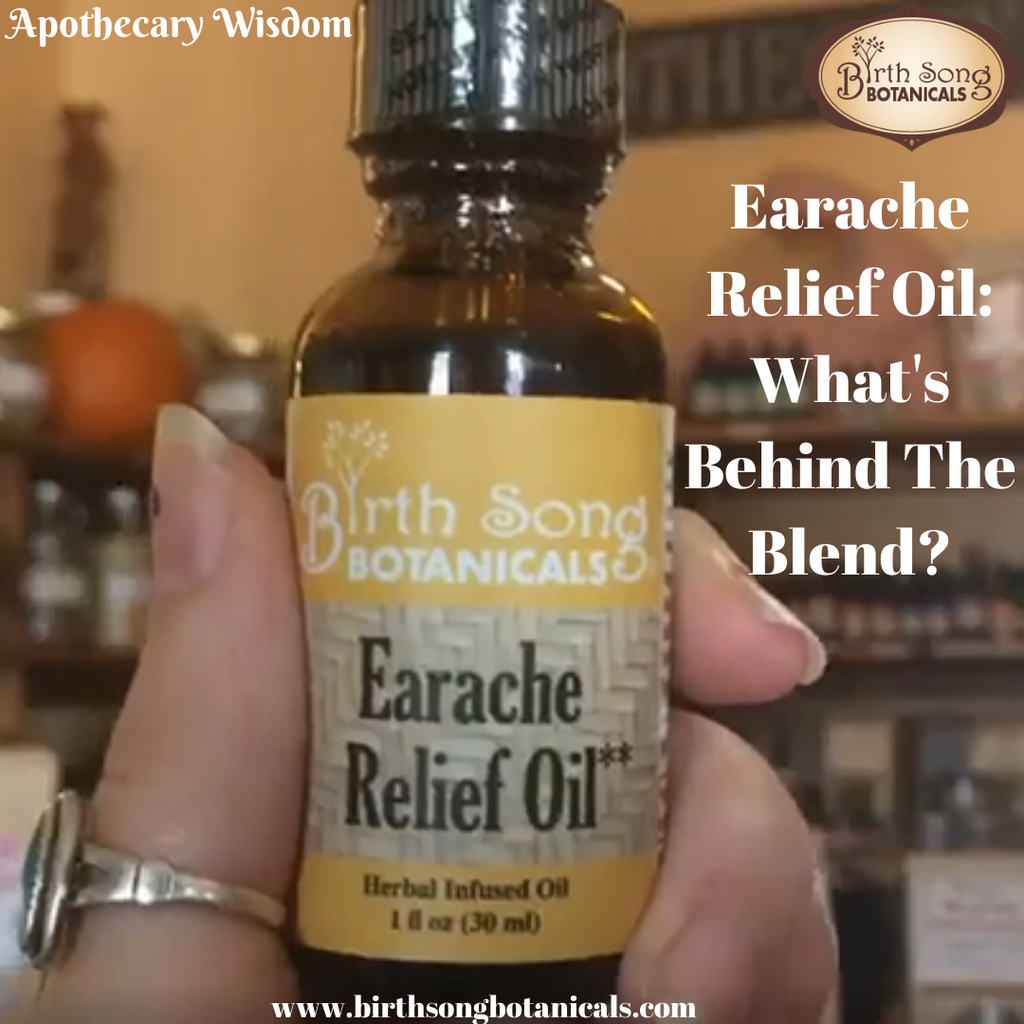 Why do we make Earache Relief Oil? We do because young children get so many painful earaches. We had to make an herbal remedy to help soothe the pain, fight the infection, and clear out the congestion causing the irritation. We blended Garlic, Mullein, and other herbs to create an effective and relieving ear oil made for children and adults for both acute and chronic earaches.

Today, we are announcing the newest member of our Birth Song Botanicals Children's Herbal Collection.

In this video, I give instructions for application, as well as, the benefits these herbs for soothing ear infections.

Learn more and order Earache Relief Oil today! 


Listen on SoundCloud:


Watch on Youtube:



Until next time my friends, drink deep and always walk in beauty.
Hugs,
Maria
Did you know you can catch Apothecary Wisdom Live on Facebook every Thursday at 12p.m Central time!
Remember to:
Like our Birth Song Botanicals Facebook Page

Follow Birth Song Botanicals Co. on Instagram

Read our Birth Song Botanicals Blog

Watch Birth Song Botanicals on Youtube

Listen to Birth Song Botanicals on SoundCloud

Be inspired by Birth Song Botanicals on Pinterest
***This is for educational purposes. I am not a doctor. What you choose to do with this information is your responsibility.***


Download your free Herbs for Kids course today!