Birth Song Can Help You Get More Sleep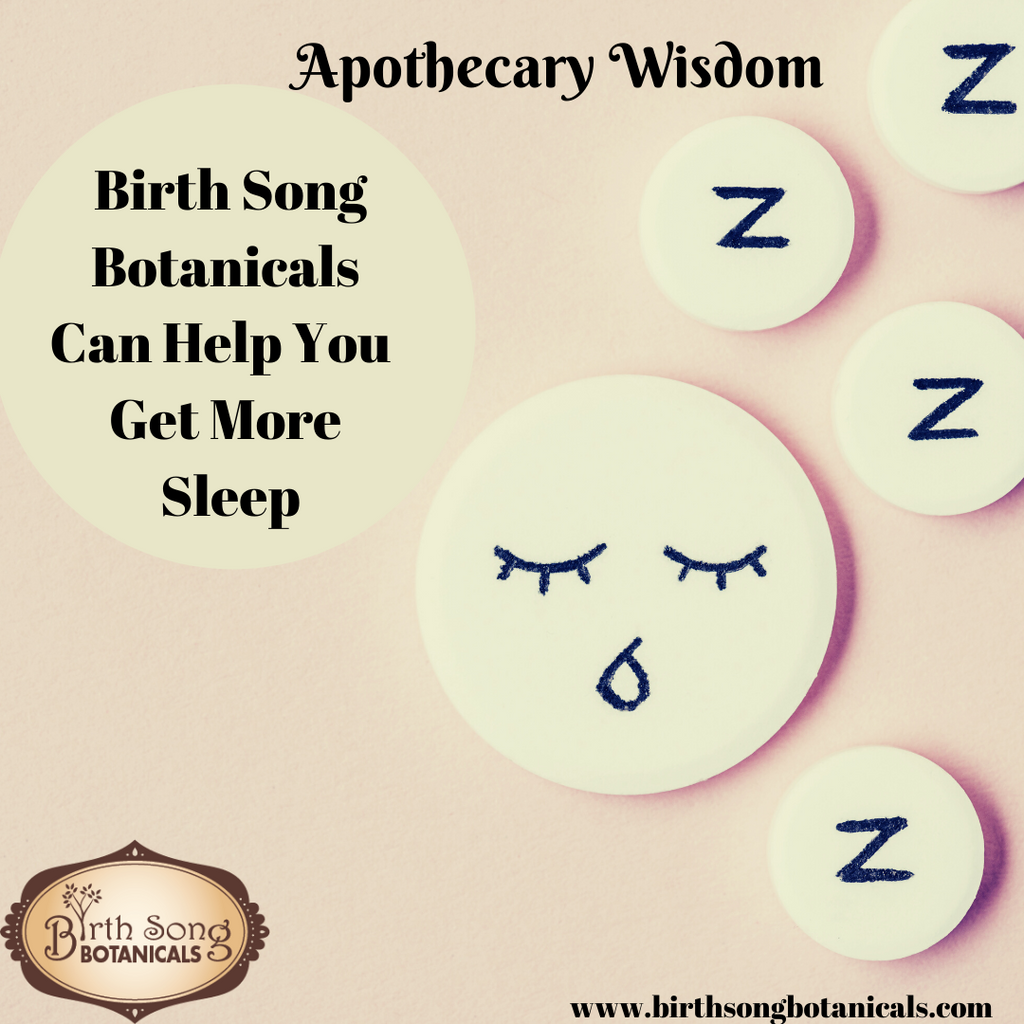 Each of our days are filled to the brim with so many tasks and obligations, we sometimes forget how this can impact us later when we are finally able to tune out and rest at the end of a long day. Birth Song Botanicals is here to help you achieve that deep relaxation and sleep our bodies need. Whether your nighttime ritual includes curling up with a cup of Tranquli-Tea, a Soothing Bath to release the days' stressors, or a gentle yet powerful tincture with our friends Passion Flower and Valerian Root to help you finally drift off, know that you are supported. Join us for this installment of Apothecary Wisdom that will showcase the herbal remedies we offer for great sleep and relaxation.
Listen on SoundCloud:
Watch on Youtube:
Until next time my friends, drink deep and always walk in beauty.
Hugs,
Maria
Did you know you can catch Apothecary Wisdom Live on Facebook every Thursday at 12p.m Central time!
Remember to:
Like our Birth Song Botanicals Facebook Page

Follow Birth Song Botanicals Co. on Instagram

Read our Birth Song Botanicals Blog

Watch Birth Song Botanicals on Youtube

Listen to Birth Song Botanicals on SoundCloud

Be inspired by Birth Song Botanicals on Pinterest
Improve your bedtime routine with our Soothing Herb Bath.