Hypnotic Herbs for Deep Healing Sleep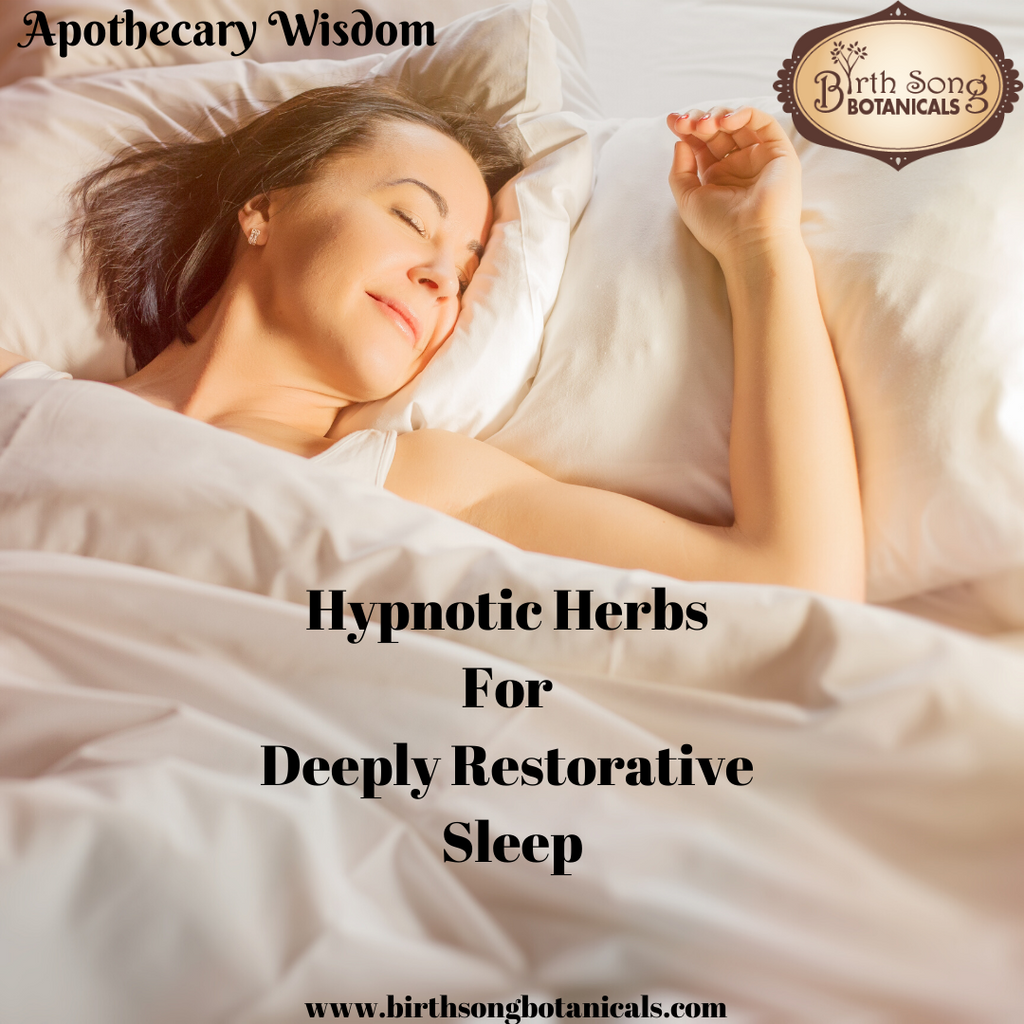 On this episode of Apothecary Wisdom, we explore a class of herbs called Hypnotics. Hypnotic herbs offer a plethora of support when looking to remedy insomnia and achieve a deep, satisfying sleep which so many of us lack in our fast paced, lit up world.
Listen on SoundCloud:
Watch on Youtube:
Until next time my friends, drink deep and always walk in beauty.
Hugs,
Maria
Did you know you can catch Apothecary Wisdom Live on Facebook every Thursday at 12p.m Central time!
Remember to:
Like our Birth Song Botanicals Facebook Page

Follow Birth Song Botanicals Co. on Instagram

Read our Birth Song Botanicals Blog

Watch Birth Song Botanicals on Youtube

Listen to Birth Song Botanicals on SoundCloud

Be inspired by Birth Song Botanicals on Pinterest
Drinking Organic Herbal Tranquili-Tea is a loving act. I invite your to love yourself, love your family, and drink herbal tea.