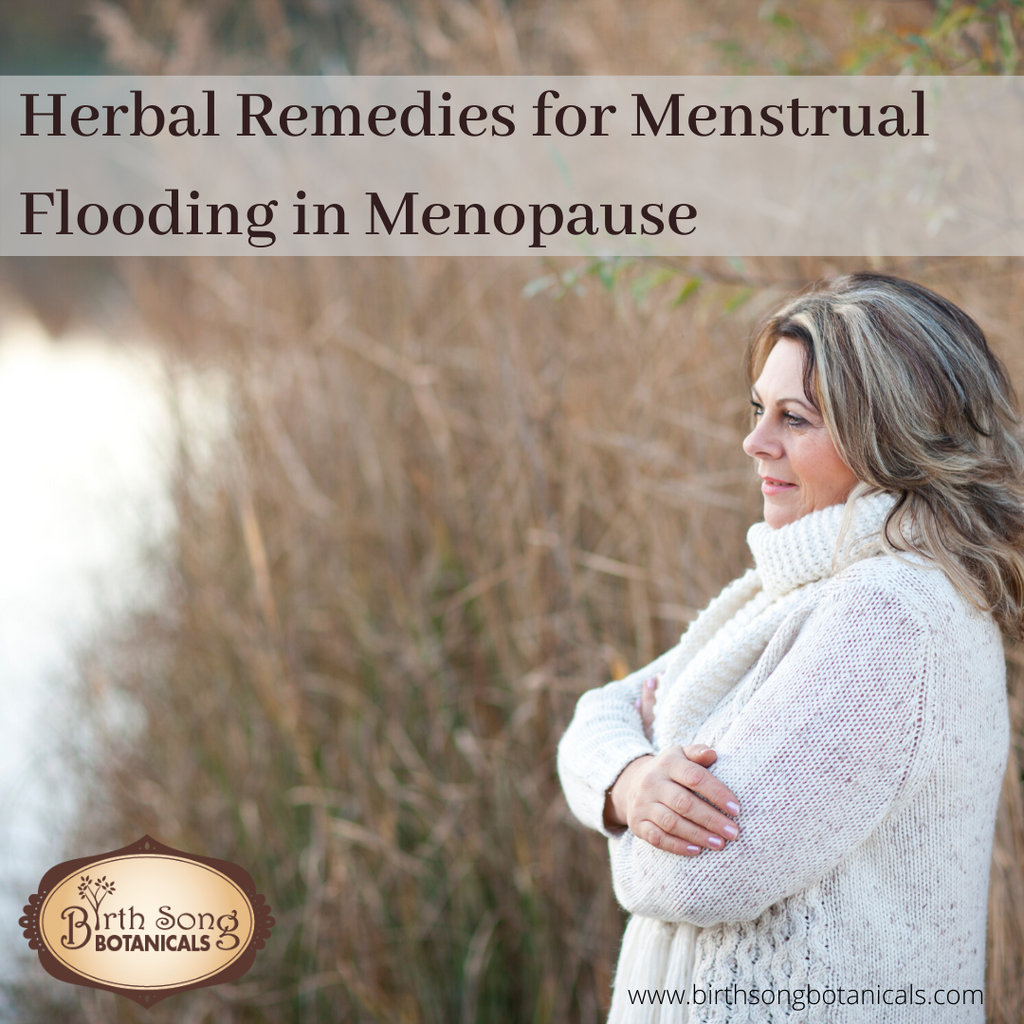 Being a woman means you will bleed. 

 

Not all blood is from wounds, nor does it have to always be dangerous, scary, or gross. 

 

Bleeding is a natural, normal, and healthy part of a woman's life. Beginning with menstruation, then during and after childbirth, and finally during menopause. 

 

As a woman slowly changes hormonally during the process of menopause many women experience erratic menstrual cycles and sometimes heavy unexpected flows commonly referred to as "flooding." 

 

On today's Apothecary Wisdom we're continuing our conversation about menopause and menstrual flooding.  
I'm so glad you're here with me today.
Together we're growing and learning more about woman's wisdom, botanical wisdom and feminine power.
Continue reading